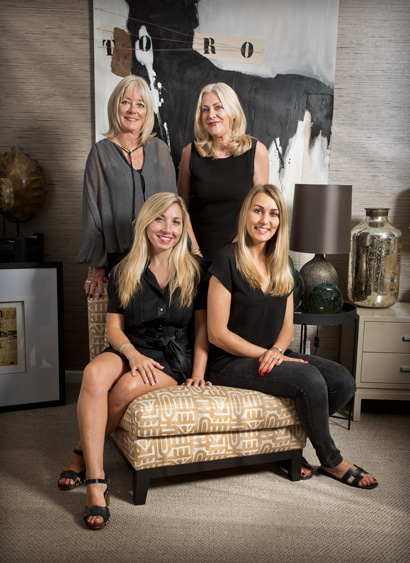 Chief designers and owners Christel Jurgensen and Chris Poveromo combine true design flair and an eye for composition with a great deal of experience in listening to clients and making their ideal vision become a reality. Above all, they specialise in creating commercial and living spaces that are a joy to be in, regardless of whether it is the living room, study or entertainment area of a villa, the terrace or master suite of a penthouse, or indeed a restaurant, bar, shop, offices or boutique hotel.
This ensures that while the studio has a recognisable flair and know-how, its designs are always fresh and bespoke.
To achieve this, the designers work with many of the top international furnishing brands, including: Porta Romana, Roberto Cavalli, Designers Guild, Ralph Lauren, Nobilis, Andrew Martin, Farrow & Ball, Casamance and Pierre Frey.
"For us interior design is the coming together of style, fashion, quality and the very personal characteristics of each client. It is this that makes projects fascinating and breathes life into the luxury homes and premises we decorate."
Chris & Christel