Scandinavian interior design is perfect for the bedroom. Characterised by a minimalistic style, natural textures and neutral shades, it creates a real sense of peace and calm – the perfect space for you to return on an evening and cast away the stresses of the day. What's more, with the help of our experts – here at Estuco Interiors – a Scandi-style bedroom is really easy to achieve.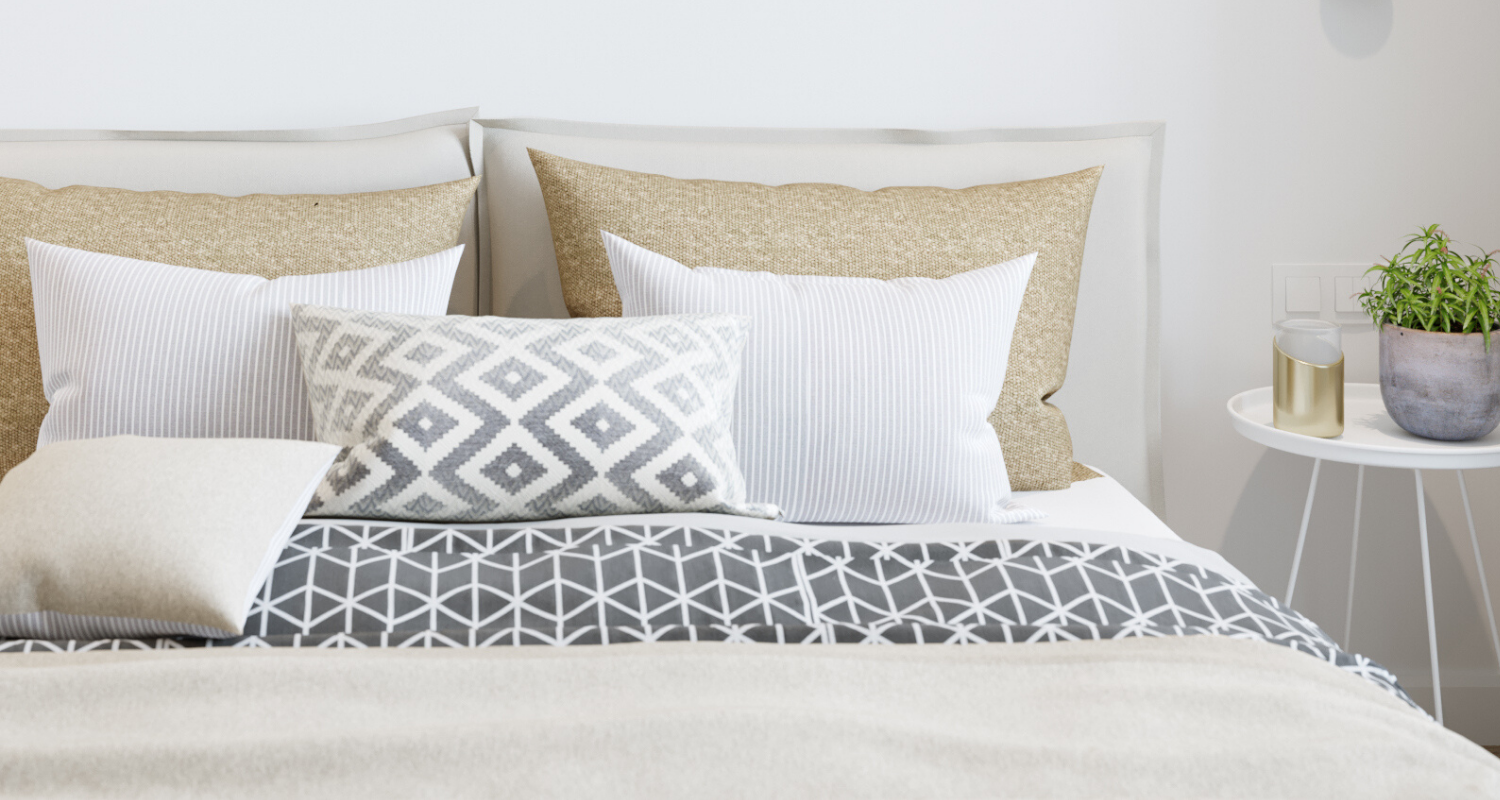 5 steps to create the perfect Scandinavian bedroom
1. Start with a white canvas
One of the main features of Scandi design is a neutral colour palette – and, when it comes to the bedroom, this is more important than ever. White is the best option, creating an instant Scandi bedroom feel. But, if you prefer, subtle tones of ivory and pastel shades of grey, blue and pink work just as well. It's all about making the room feel bright and airy, yet understated and relaxing.
2. Create a feature wall
Once you've created a neutral canvas for your Scandinavian bedroom, the next step is to pick out wallpaper. This is often used to create a feature wall behind the bed. You could opt for a pretty floral, a geometric pattern, or a wood-effect print – the choice is yours. As long as it's muted in colour and adds texture, it will give the bedroom a much-needed warm and cosy touch.
Here at Estuco, we currently have a number of wallpaper brands that are perfectly suited to Scandinavian bedroom décor – including Arte, Romo, Candice Olsen, and Khrôma, to name a few. Take a look through the gallery of images for each and see which styles and prints catch your eye.
3. Layer up the bed
The bed is the focal point of a Scandinavian style bedroom – and the more layers it has, the better. Start with soft linen sheets and creased cotton blankets. Then add a sheepskin throw, fluffy pillows, and cushions with subtle ethnic prints. The idea is to make it look as comfy and welcoming as possible.
4. Keep furniture to a minimum
This relates to the 'less is more' minimalist nature of Scandinavian style. As a general rule-of-thumb, you should only include a piece of furniture if it's absolutely necessary and serves a purpose.
For example, you can add a bedside table, as long as it's for a lamp or plant pot. You can place a basket or chair in the corner of the room, providing it's used to store books or magazines. You should also avoid storage as much as possible, displaying clothing on a simple clothes rail instead.
5. Add the final touches
Functionality may be the key to a Scandinavian style bedroom – but it's still important to add a few decorative touches. Large circular mirrors are a great choice. Not only do they make the room seem bigger, they reflect the light and give it a bright and airy feel. At least one plant is a must and you should try to add a couple of monochrome prints, either hung in a frame or rested against the wall.  The trick is to add just enough to give the room an inviting touch, without losing its minimalism.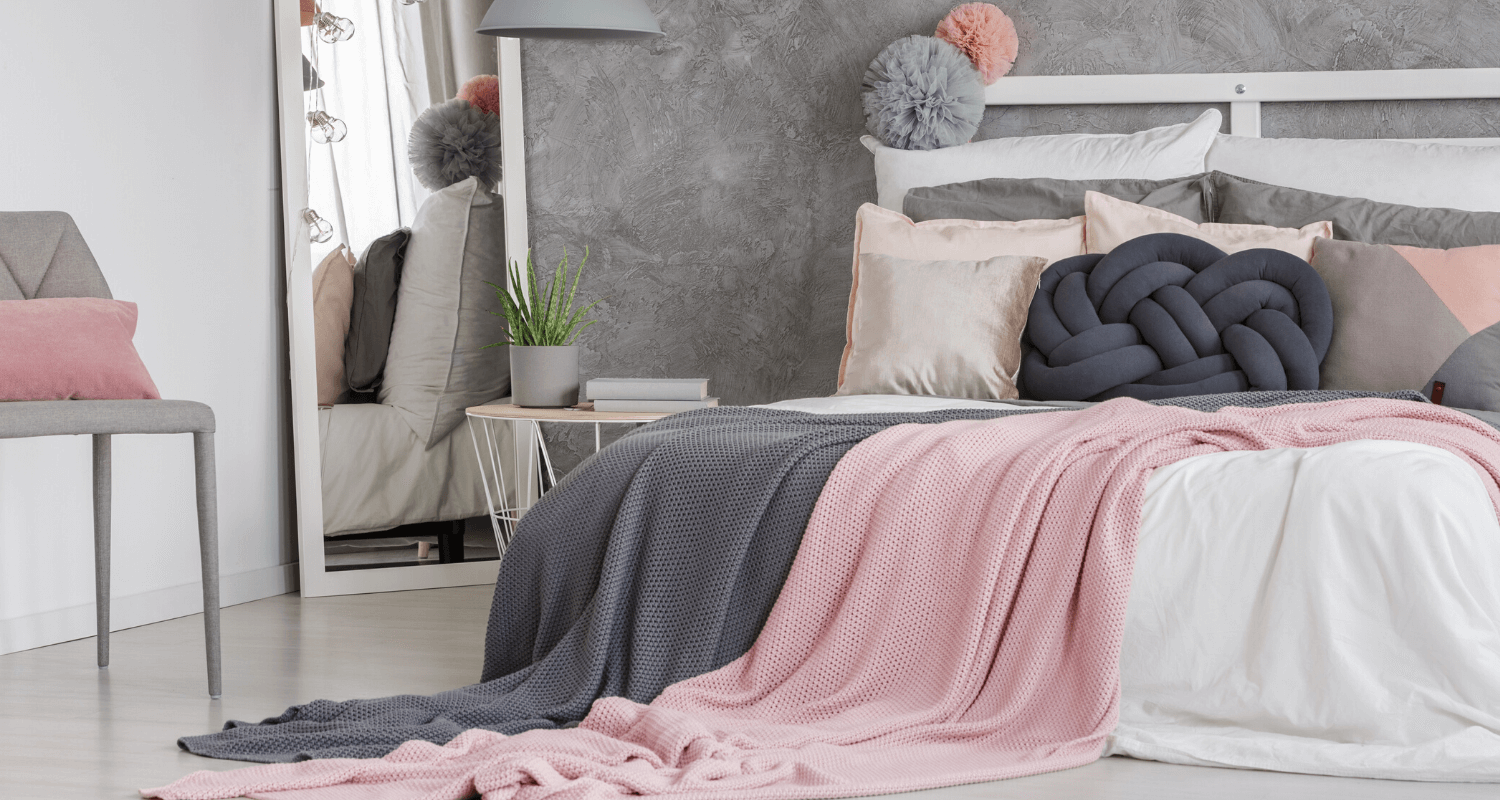 Take a step towards your new Scandi bedroom
If you'd like to create a Scandinavian bedroom in your Marbella property, but you're not sure where to start, why not get in touch? Our talented designers are very fond of this simple, relaxed style. We have excellent knowledge of the latest Scandi bedroom ideas and – by applying our skills and expertise – we have helped many clients to create the perfect bedroom space to rest and unwind.
Whether you're looking for a little inspiration or wish for us to complete a full renovation on your behalf, we're always here to help. Either give us a call on (+34) 952 810 633 or send an email to info@estucointeriors.com and take the first step towards your dream Scandi bedroom.