Scandinavian interior design may have started in the 1950s, but over the last few years, it's become more popular than ever before – particularly in homes and properties across Marbella.
It's characterised by a 'less is more' approach. Rooms are pared-back and minimalist, with a strong focus on functionality. Bold sculptural furniture is set against fresh white walls, and natural textiles are added as a cosy touch. The result is a space that is stylish, contemporary and welcoming.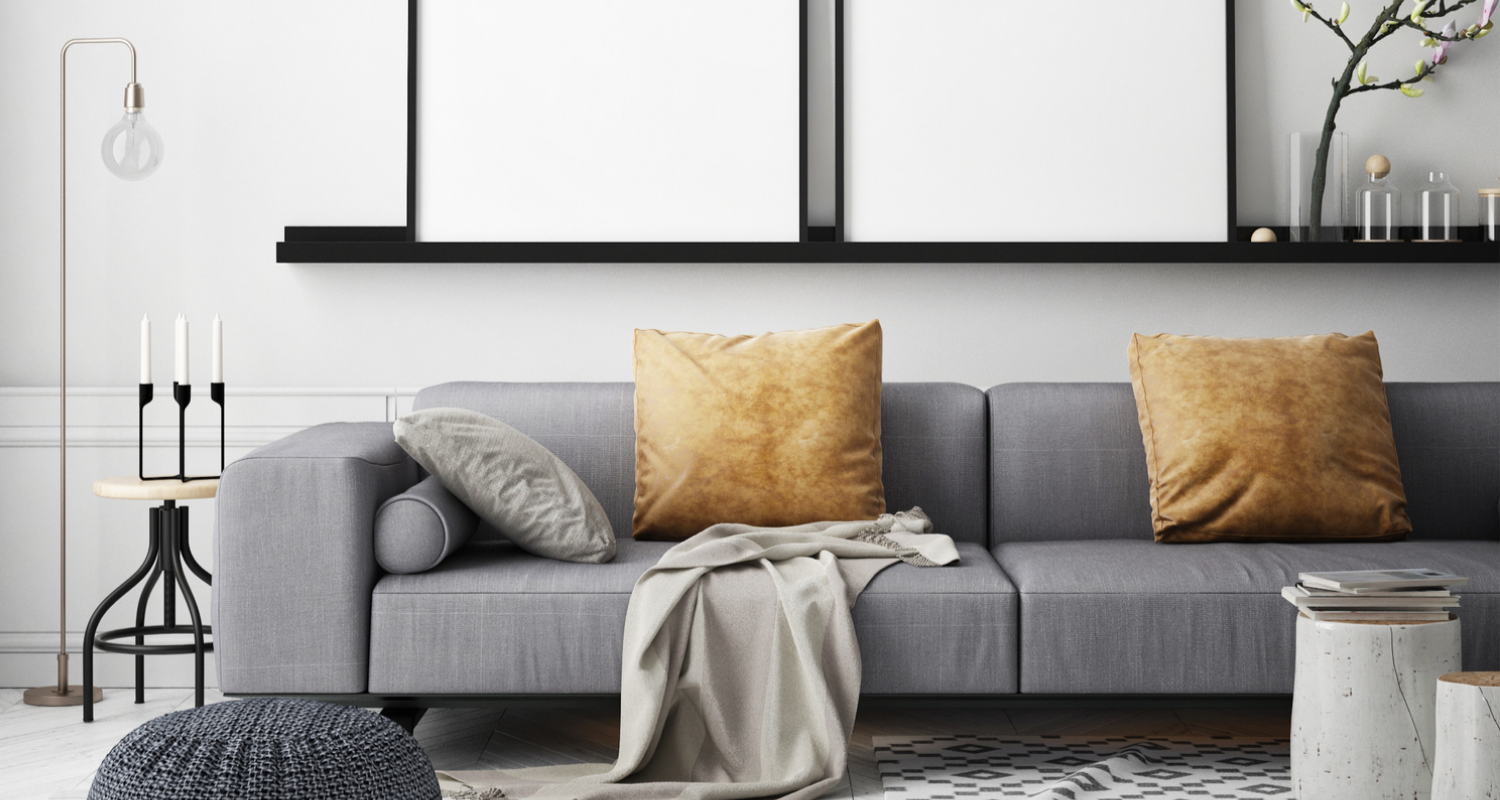 How can I add Scandinavian design to my home?
There are few simple ways to add a touch of Scandi style to your Marbella property.
1. White wooden flooring
Carpeting is very rarely seen in Scandinavian interior design. Therefore, one of the easiest ways to re-create this style at home is to remove any existing carpets – and replace them with traditional hardwood flooring. Either leave the wood as its natural colour or paint it white and, to add texture and cosiness, perhaps invest in a luxurious sheepskin rug for the centre of the room.
2. Industrial lighting
As lighting is a fundamental aspect of Scandinavian design, one idea is to invest in new ceiling lights and lamps. These need to be very industrial in style. For example, you could fit low-hanging bare bulbs in the kitchen, install a striking pendant in the lounge, or add paper lanterns to the bedroom. They're a stylish yet functional feature, that will create an instant Scandinavian vibe.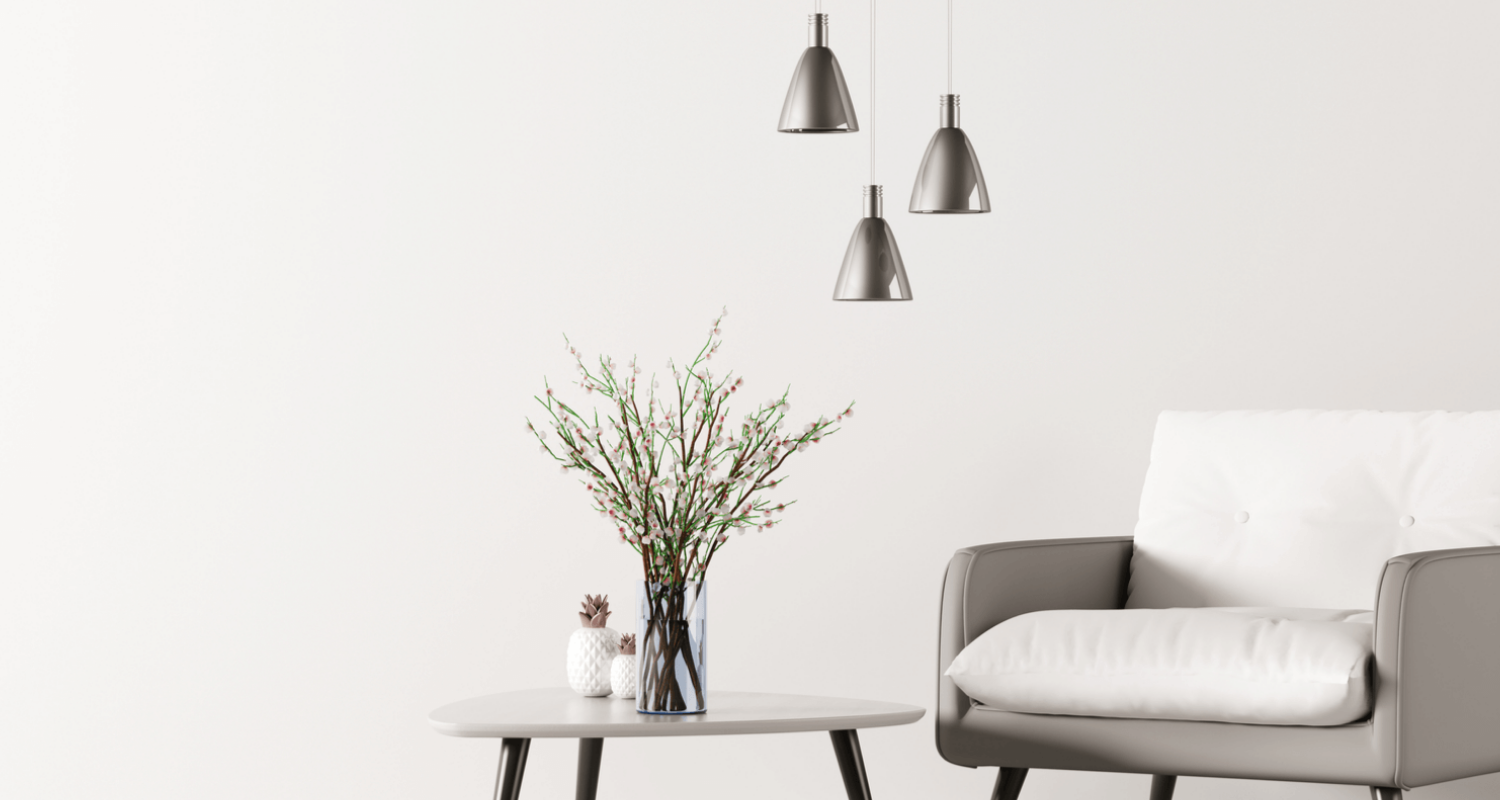 3. Indoor plants
Botanicals are a great way to introduce Scandinavian interior design to your property. Against the white walls and neutral hues, a vibrant green plant will provide a pop of colour and brighten up the room. The bigger the plant, the better. In the spring and summer months, you could even display a bouquet of fresh tulips – Scandinavia's most treasured flower – in a modern ceramic vase.
4. Monochrome art
This is an incredibly trendy Scandinavian design idea, that is very simple to do. Just buy a few pieces of monochrome artwork, of different sizes, and hang them in a cluster in the centre of the wall. These could be paintings, posters, photo frames – whatever you feel works best in the room. Just try to keep them abstract and make sure they create a stark contrast against the white backdrop.
5. Storage as décor
This idea relates to the 'functionality' aspect of Scandinavian home décor. Bring storage items – that would usually be hidden in the cupboard – out into the open and make them a feature of the room. This could be anything from a clothes rack to a kitchen organiser. Ideally, they will be black or white and angular – adding a little Scandinavian chic to the room, whilst also being put to good use.
6. Worn brown leather
Natural materials are a hallmark of Scandi style and, recently, worn brown leather has taken the spotlight. One option is to add a rustic leather chair or ottoman. This will create a fantastic focal point and give the room a warm, inviting feel – without having to use bright colours. To complete the look, hang a textured wool throw over the back and add a couple of geometric-patterned cushions.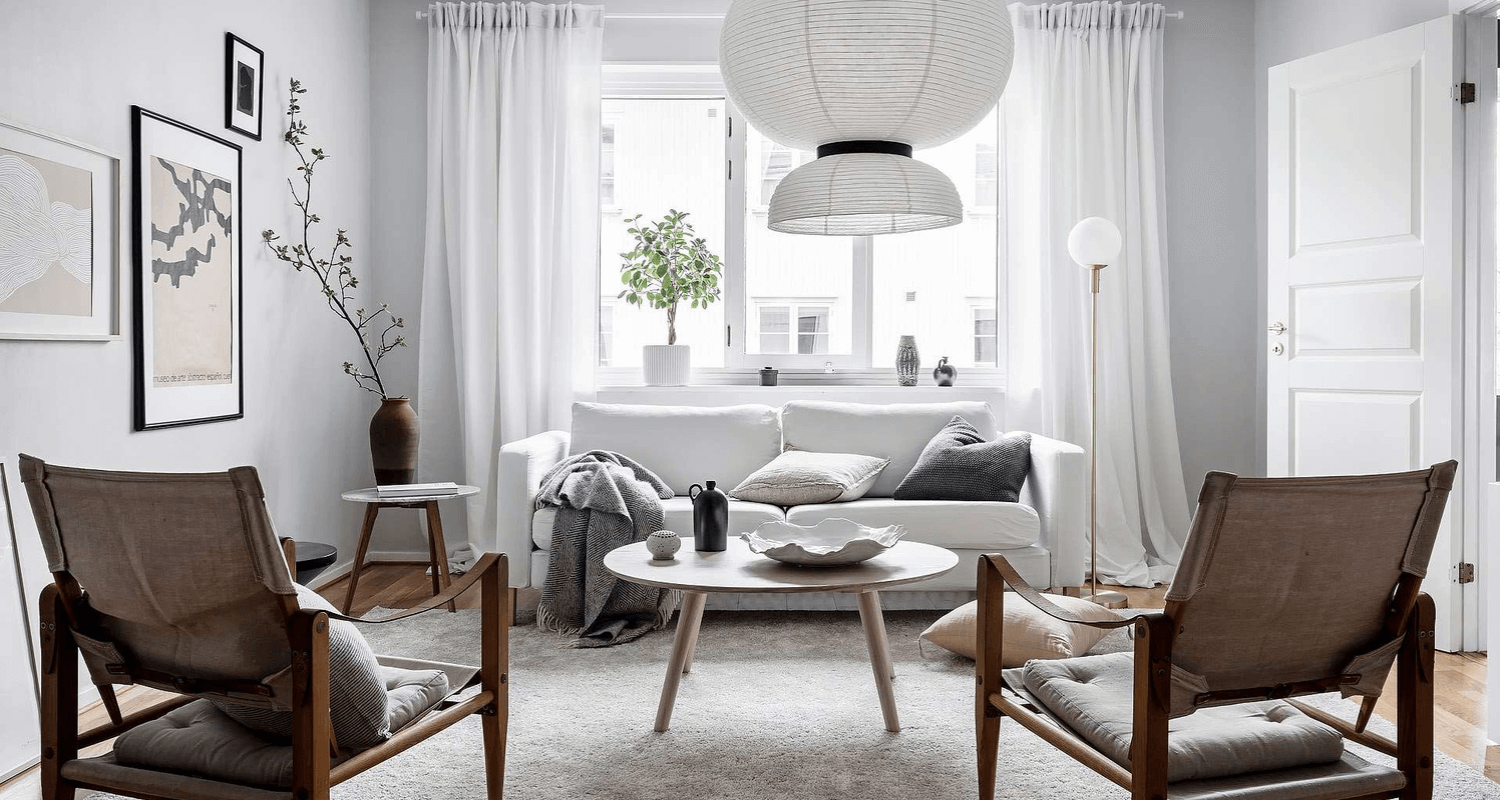 Scandinavian interior design at Estuco
Here at Estuco Interiors, our talented designers are very familiar with Scandinavian interior design.  We're incredibly fond of its simple, minimalist style and – by applying our knowledge of the latest Scandinavian interior design ideas – we've helped many clients to achieve their dream home.
If you're looking to create Scandi style in your Marbella property, why not get in touch today? We're always happy to help and offer a comprehensive Scandinavian interior design service across the Costa del Sol. Simply give us a call on (+34) 952 810 633 or send an email to info@estucointeriors.com and book your first consultation today.